We finally have our plane tickets! In 44 days I will be in freezing cold Kansas City, 2 days after my dad's 57th birthday and 4 days before my mom's 56th. Now that I haven't lived there for just about 3 years I finally can appreciate parts of the city that I always took advantage of while we were there. The girls are now old enough too, that I can take them to the places I loved to go when I was little.
I definitely want to take them to see the plaza lights at night.
And then I want to take them down to Crown Center. There's nothing like Crown Center at Christmas. I think that's where we'll visit Santa Claus...and they'll love the Crayola area!
Probably after that we'll take them over to Union Station to see the trains, see the mayor's tree...and then maybe down to see the apartment we lived in before Richard joined the army. Can you see it?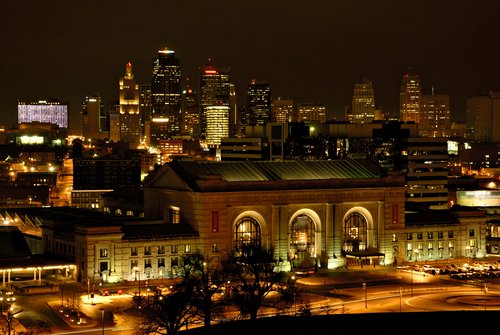 And can you tell what this is??? Num yummy. Burnt ends, french fries and cheesy corn bake.
I also want to take them to see the giant shuttlecocks. I think they will really like them, of course visit the art gallery until they start misbehaving, and then over to Winsteads for steakburgers and chocolate shakes!
Richard will probably want to drive out to Riley just to check it out, so between that, family, and Christmas shopping I think we are pushing our limits on time.
I can't wait to bake cookies with my mom! Expect me to come back to Hawaii slightly larger than I left. We may have to buy me an extra seat!